---
Unlocking innovation in housing construction
---
The Vision
The Housing Innovation Hub is a Boise, Idaho-based initiative to create a unique ecosystem for entrepreneurs and startup investors to accelerate and unlock innovation that is necessary to help solve the core problem in home construction today: How do we build quality homes at a quicker pace which are also affordable and environmentally sustainable? This core problem vexes the home construction industry.We believe the most effective way to bring to life the combination of product and process innovation needed to solve this problem is by creating a unique ecosystem where entrepreneurs focused on this industry and its core problem are more likely to succeed. We are bringing together four key stakeholder groups to establish Boise as a startup ecosystem with a unique focus, deep expertise and attentive support to make innovation in home construction easier here than anywhere else in the country.
---
KEY STAKEHOLDERS
STARTUP
Entrepreneurs

Investors

Venture Capitalists

Accelerators & Incubators
CIVIC
Cities

Counties

States

Federal
EDUCATION
Colleges & Universities

Think Tanks

Policy Institutes

Trade Association
INDUSTRY
Land Developers

Finance & Professionals

Manufacturers, Dealers & Distributors

Builders & Tradespeople
---
UPCOMING EVENTS
April 24-25: We're gathering about 30 individuals from all the different stakeholder groups to work through a unique cross-disciplinary team challenge to consider what has to change to be able to build a quality home for less than $300,000 in the greater Boise area. We'll publish the 10 best ideas and use this smaller, local event as a seed event for a larger, national scope event in Spring 2024.

Fall 2023: 4th Annual Hacking for Homebuilding in collaboration with Boise State Venture College and Boise Entrepreneur Week. This year we'll run two events - a pitch competition for students and a by invitation showcase for existing startups with an opportunity to network with all the stakeholders.
---
April 13, 2022 - A lookback
We hosted a one-day event featuring Rick Murdock and Curtis Fletcher sharing the stories of Autovol and Prefab Logic, companies that are on the bleeding edge of leveraging design, robotics and automation to reduce the cost and improve the quality of offsite volumetric modular construction for multi-family projects.The event was held at JUMP in downtown Boise and featured multiple learning and networking opportunities among a cross section of the four stakeholder groups above. There was also an opportunity for attendees to tour Autovol or Flashpoint Building Systems.
---
Hacking for Homebuilding
Starting in the fall of 2020, we began this journey by launching a reverse pitch competition called Hacking for Homebuilding awarding students and the general public for the best solutions to problems put forth by companies tied to the home building industry. Now in our third year, the 2022 event is poised to be bigger and better than ever.In collaboration with the Boise State Venture College, Boise Entrepreneurship Week and other universities and organizations across Idaho, the pitch competition events have established a launch pad for this next phase where we are adding supplemental events and expanding our scope to engage a national audience.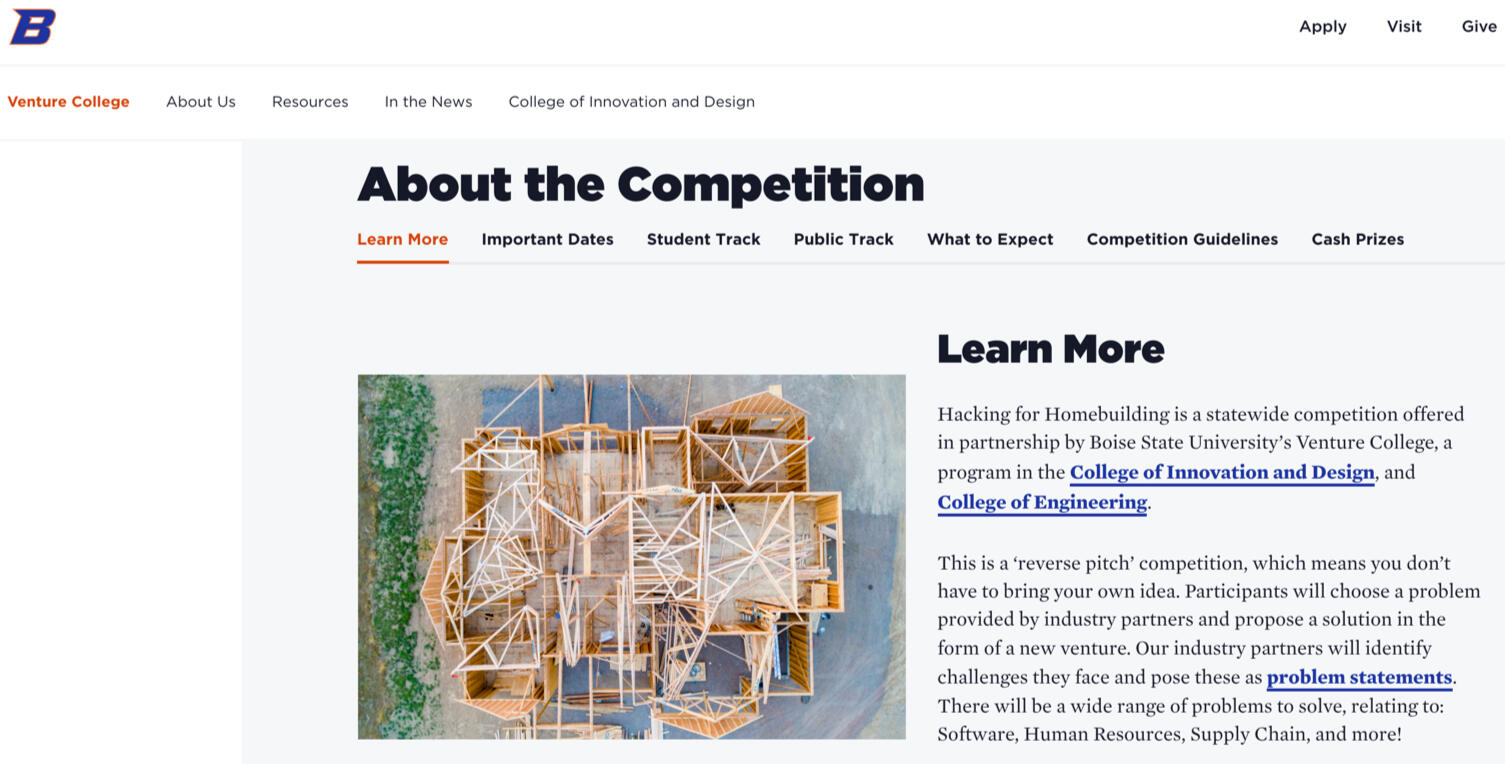 ---
---
Get Involved
We invite everyone in the four stakeholder groups, whether you're a thought leader, expert, or representing an organization, to join us in this endeavor. Over the next several years we will offer multiple in-person events in Boise, Idaho to strategically connect and collaborate to develop meaningful domain expertise in Boise to help establish a unique startup ecosystem. We want to make the Boise area the place where entrepreneurs focused on home construction innovation want to call home because it's easier, more supportive, and more productive to start and build their companies here than anywhere else.As that aspiration becomes a reality for entrepreneurs, the same draw will become true for start-up investors focused on the home construction industry who want to invest in startups that are germinated and cultivated in ecosystems that are more likely to produce successful companies that eventually expand faster and reach further because of the unique support they receive.Will you join us? Begin by clicking on the button below to receive updates, news and invitations.
---
The Magic of Boise
Boise, Idaho has a deep and storied connection to the home construction and building materials industries. It's where companies like Boise Cascade started. It's where a product like I-Joists was invented before it became commonplace in home construction across the U.S. It's where in the years ahead we expect some of the best solutions to the biggest problems in home construction to be started, grown and eventually exported across the U.S.As a mid-sized, fast growing city, Boise is a particularly attractive location to establish this ecosystem with an easily accessible mix of key stakeholders who are open to opportunities to support and engage a focused startup community.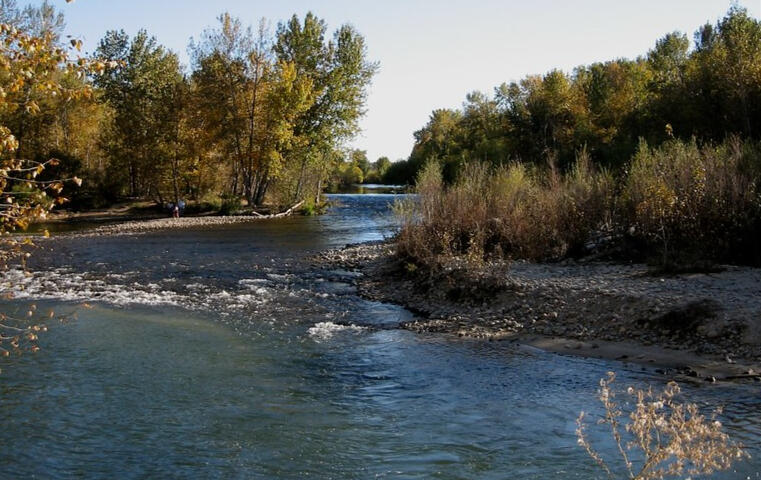 Additional Resources - Competitions
Additional Resources - Organizations
Submission received. Thank you!